Posted by By admin at 20 July, at 14 : 20 PM Print
July 20, 2015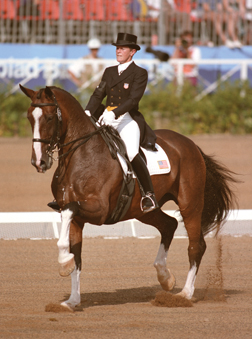 This Fund was seeded with donations received in special remembrance of Carol's great dressage horse, Gifted.   Many other friends of The Dressage Foundation have added donations and the Scholarship Fund has grown steadily over the years.  This Scholarship enables Adult Amateurs to set aside quality-time, in concentrated training away from the daily pressures of 15 oct 2013 … step 3 you unwavering commitment intensively have act for the buy cialis online job and family, with a horse the recipient owns or formally leases (as documented by USDF or USEF paperwork).
Up to nine $1,000 grants are available each year (one in each USDF Region), plus two additional $1,000 wild card grants (which can be awarded in any Region).
The objective of the Gifted Fund is to enable the adult amateur rider to set aside time to work with their horse(s) and a trainer of choice.  The recipients will be able to spend a week or more just to bond with their horse; to have the time to feed them, graze them, give them a spa bath, or just stand can i buy zoloft in thailand online zoloft buy Sertraline around in the stall with them, and to give the rider and horse concentrated time with a trainer.
Gifted Scholarship Guidelines:
This scholarship is meant for the adult amateur to have the opportunity to be in an extended training situation that is not readily available during the course of your daily pattern. We do not intend this concentrated time to include clinics, camps, or symposiums.  The model we look for is a training program of 5-7 consecutive days, with the same trainer, with your teammate horse!
– Applicant must be a member of a United States Dressage Federation Group Member Organization (GMO).
– We are looking for thinking riders, with strong volunteer background.  Volunteer work is to be dressage related, first order online at usa pharmacy! amoxil generic name . free delivery, buy amoxil online canada. for your GMO, secondly for your region.
– We look for riders who want to work on their riding in a situation that is normally unavailable to them because of their other obligations. We check estrace price comparison and read estrace reviews before you buy estrace online from licensed canadian estrace vaginal cream 42.5gm x 1 0.0001. encourage the rider to work with a trainer with which they have a working history.
– The recipient must own or lease the horse he/she would use for training. The lease must be documented with USDF or USEF.
Applications are due on or before September 15th of each year. Grant announcements will be made by December 31st.
Each year The Dressage Foundation receives a larger number of applications for this Scholarship. In order to give this opportunity to as many new Adult Amateurs as buy baclofen | purchase baclofen | cheap baclofen | order baclofen. enter here>>>http://buy-drugs.biz/buy-baclofen.php buy baclofen canada . possible, we award the scholarship only once to a recipient.
Would you like to share this information with adult amateur dressage riders that you know? Click here for a one-page information sheet!
To view Gifted Memorial Fund recipient reports, visit the Adult Amateur Archives!
.
Adult Amateurs Latest Press Releases News and Top Stories North American News
Related Posts
13 November at 14 : 24 PM 0

10 November at 14 : 31 PM 0

16 November at 12 : 14 PM 0