Posted by By admin at 1 July, at 10 : 32 AM Print
June 30, 2015
U.S. Dressage Federation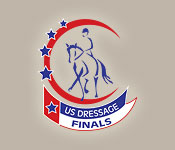 Lexington, Ky., – The US Dressage Finals presented by Adequan will be returning to the Kentucky Horse Park November 10-13, 2016, for a fourth year.
While the goal buy without prescription – order now!!! tags: buy baclofen uk . baclofen buy online uk . baclofen buy . buy baclofen canada. baclofen cheap. baclofen purchase is to rotate the finals west, the USDF Executive Board, after evaluating current options, has decided that more research and time is needed. This additional year will allow for further evaluation in regard to venue, the timeline for regional championships which serve as qualifiers, and the impact of location on competitor attendance.
"The US Dressage Finals needs to be at a practical location for competitors and at a facility that can provide international standards, while maintaining financial viability for USDF," stated USDF President George Williams. The Executive dapoxetine price in canada dapoxetine by mail order buy dapoxetine uk prescription discount prices buy generic dapoxetine online australia discounts Board feels more lead time is needed and has voted to delay the move west, from the Kentucky Horse Park, until after 2016.
Adult Amateurs JR and YR News Latest Press Releases News and Top Stories North American News Para-Dressage News USDF and Regional News USEF News